Staffordshire's Most Renowned Hog Roast Caterer
If you are hosting a special occasion or you are responsible for organising any kind of event, you will appreciate that the food is such a crucial element that can make or break any occasion, so understandably you will want to ensure you get it right. The Hog Roast Staffordshire team are here to help you do this by offering you a menu and style of service that can be tailored to suit your event perfectly. We cook our gourmet hog roasts in front of our guests so everyone can enjoy a great spectacle before tucking into the tastiest slow cooked pork around!
We can help you by delivering an exceptional meal that is the centrepiece of your successful event. With a Staffordshire hog roast dramatically slow-cooking over an open spit, your guests will delight in the succulent spectacle while you relax as our team of hog-roasting experts deliver everything you need so you don't have to worry. Not only do we provide the roasting spit and tender pig, we'll supply you with all the trimmings that you fancy – from beverages and salads to vegetarian dishes and finger food favourites.
Hog Roast Staffordshire is the only catering company that you need to turn too for providing all of your guests with a memorable meal that they will still be talking about for months to come.
Hog roasting in Staffordshire for all sizes of celebrations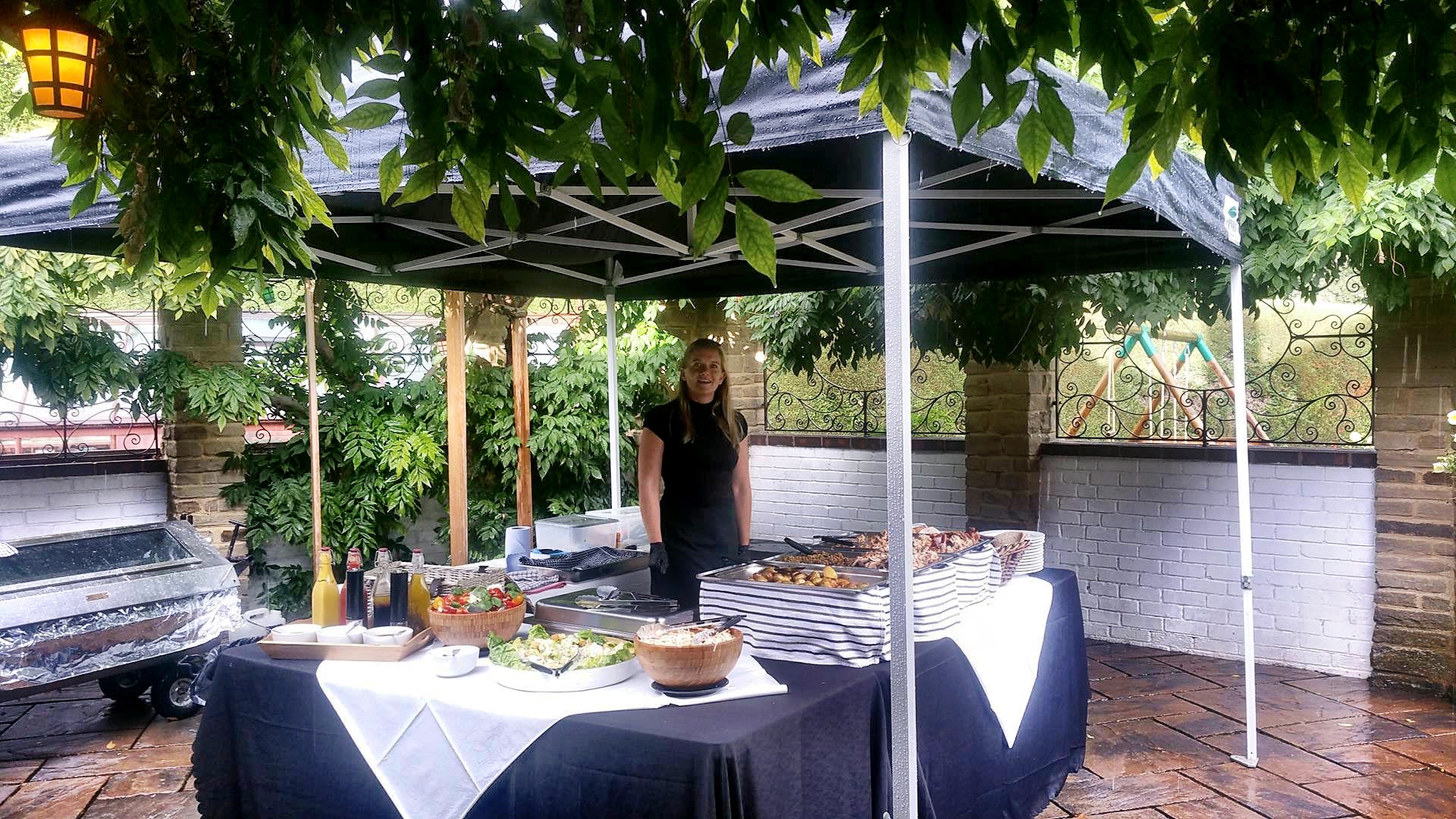 We can offer you a unique dining experience of any size or type of event in Staffordshire. Our modern interpretation of hog roast catering makes our food perfect for large, relaxed events, and smaller private parties and more formal occasions alike. Our versatile and budget-friendly catering packages offer the scope and variety to suit any occasion and we can offer you a customised menu that accommodates the different tastes and dietary needs of your guests.
If you feel that perhaps a whole pig is too much considering the number of your invited guests, why not enjoy lamb, beef, or a roast ham instead? We can provide a smaller joint of meat if that is what you prefer. All our dishes are made from the finest local ingredients, meaning our food always looks and tastes delicious. We will work with you to plan a menu that costs little per head but still delivers a wide range of buffet and party platter options you can choose from.
Why Choose Hog Roast Staffordshire?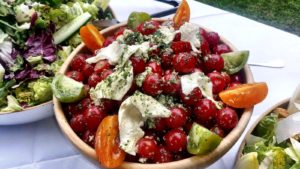 Hog Roast Staffordshire is an eclectic team composed of highly skilled and professionally trained chefs who are passionate about all things taste and hog roast related. The team here are experts in the culinary art of spit roasting which simply put, involves roasting a whole meat very slowly over flickering flames for several hours –  whilst carefully rotating it to ensure only the most succulent and tender meat is achieved. We are incredibly passionate about only sourcing the best produce and ingredients, and continue to weave this high quality into every aspect of our work; from our preparation and cooking to our presentation and service.
We have been the leading hog roast company in Staffordshire for a number of years and we are still just as passionate about hog roasts now as we were when we first started out! We love the variety of events we are asked to cater for, from weddings and private parties to public events and corporate entertaining. We are proud that we have contributed to the success of so many events in Staffordshire with the quality of our food and service.
Hire a hog roast machine in Staffordshire
Our hog roast machines can be delivered and collected from your choice of venue, we can also supply you with local free range pigs or another choice of meat you may have in mind. Our machines can cook whole turkeys, chickens, beef and much more. Our hog roast machines are truly in a league of their own, they are flexible, durable and lightweight, meaning you can transport them anywhere and they'll last a long time.
We'll also deliver your machine with a free gas canister and on delivery you'll be shown the basics of the machine and given some tips and tricks of the trade to make sure you get perfect crackling every time. So why not surprise your guests at your next party by pulling our one of our hog roast machines and creating the most perfect feast!